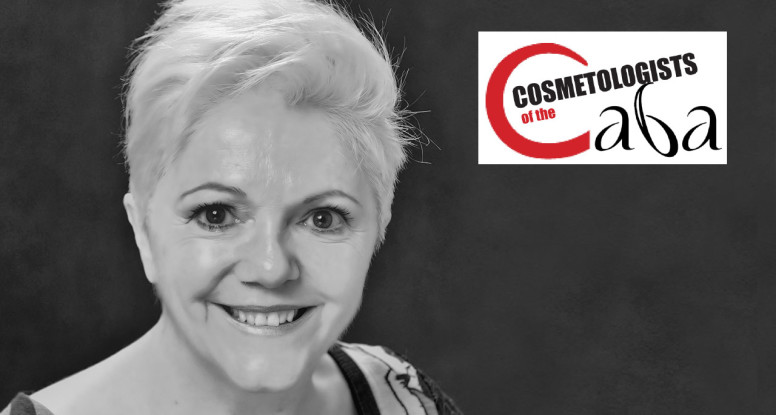 New Accredited Hair Competitions at WCFW
Photo: Sandy Roberts, the Canadian Competitions Coordinator for CABA
Western Canada Fashion Week (WCFW) is proud to introduce two new hair styling competitions for 2015: the Long Hair Competition and Bridal Hair Competition. WCFW's new hair competitions will be accredited with the Cosmetologist Allied Beauty Association (CABA) and run by Sandy Roberts, the Canadian Competitions Coordinator for CABA. We are extremely excited to have Sandy on board and interviewed her about the new competitions.

Tell us about your invovlement with WCFW:
Sandy: I have competed worldwide in hair competitions and know how competition has improved me as a stylist and taken me to places I would have never dreamed. I feel it is necessary to promote and encourage competition to stylists that wish to be the best they can be.
WCFW has always been a strong supporter of hairstylists and the cosmetology community and I am proud to be a part of this exciting new addition to WCFW. Partnering with WCFW is exciting and gives our competitors another opportunity to gain points towards competing at the Canadian national team trials to represent Canada at the HairWorlds.

Why is competition valuable as a hairstylist?
Sandy: Hands on hair competitions give stylists the opportunity to use their craft as an artistic form of expression. Creating competition looks makes the stylist think outside the box and keep their skills sharp. As a long time competitor, I have traveled the world to compete and gained much experience and many friends. My salon has benefited greatly from promotion of competition experience, setting us apart as unique in our market.

What is CABA?
Sandy: CABA stands for Cosmetologist Allied Beauty Association and is an association for the cosmetologists in Canada. It is a division of the Allied Beauty Association of Canada. CABA is designed to support the cosmetologist and a part of that is competitors. CABA holds the membership to OMC (the world organization for hairstyling competitions), as the member holder, CABA is responsible to select competitors to compete at the world championships. Seoul Korea in 2016 is hosting the next HairWorlds. CABA has developed a method of tracking competitors' competition results and participation in order to know who is qualified to represent Canada.

Why should stylists enter the WCFW hair competitions?
Sandy: The WCFW competitions are CABA sanctioned competitions in which the competitors will gain points. Long Hair and Bridal competitions are part of the OMC menu of competitions so Canadian competitors participating will gain valuable practice as well as an opportunity to showcase their skills as a long hair stylist. Any stylist (newcomer or experienced) wanting to perfect long hair styling and have the opportunity to shine on the WCFW runway should enter.
Attending the WCFW Long Hair and Bridal Hair competitions is free and open to the public. For more information, click here to view the WCFW Event Calendar.