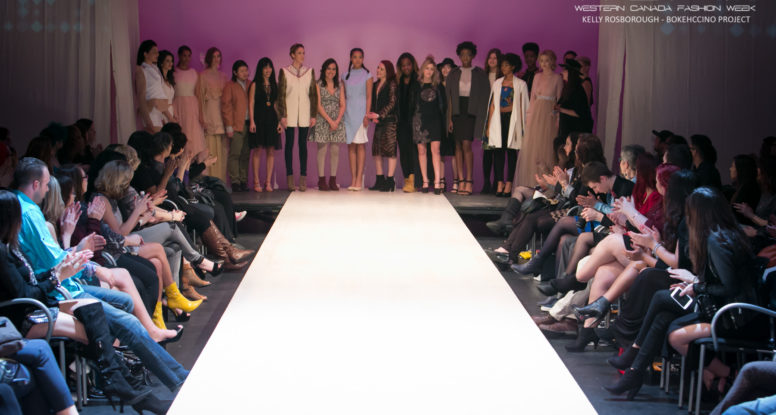 WCFW Emerging Designer Competition
"I just feel ecstatic." says young designer Tiana Giang, just moments after becoming Western Canada Fashion Week's emerging designer winner for Spring 2016.
Tiana was awarded the career launching title at fashion week's kick off show Thursday night.
Through the use of the emerging designer competition, WCFW provides a strong platform for new, up and coming designers to showcase their fresh take on fashion to a primary audience, providing a one of a kind opportunity to connect with the entire western Canada fashion world.
Giang's award winning creation includes an absolutely stunning blush pink gown, featuring a dramatic plunge neckline and an elegant flowing tulle skirt with a beaded waistline. After months of exceptional hard work and extreme dedication, Giang was finally able to broadcast the first official piece of her collection at WCFW, which provided the essential stepping ground for the launch of her fashion career.
"I wanted it to be very feminine, effortless and elegant," Tiana says, as she describes the inspiration behind her award winning piece. "I also wanted it to be slightly conservative, leaving a bit of mystery."
Giang adds she was able to capture her inspiration of classic femininity through the crucial use of blush pink tones and a graceful flowing material, thus creating her masterpiece.
From a young age, Tiana had always been intrigued by the fashion world. With multiple family members being in the clothing industry, she explains how fashion is something she grew up with.
"It runs in my family," Tiana says. "I remember being a little kid watching fashion television. With both my mother and grandmother being a seamstress, and my father being a tailor, it's basically in my DNA."
Tiana proceeded to thank her family for their tremendous support through her journey.
Giang reveals how the show itself gave her a strong sense of courage, and believes WCFW provides a primary opportunity for new comers to follow their dreams.
"The show really gives a chance to new designers. I'm so thankful for the experience." Giang adds.
The emerging designer competition not only provides a recognizable platform for its participants, the winner also receives a runway showcase for their collection the following season. As well as a variety of other generous goodies provided by numerous sponsors.
Tiana Giang's Haute Couture line will be featured in Western Canada Fashion Week's upcoming September 2016 show.
After experiencing this phenomenal show and grasping just how much exposure and connections it provides, it is evident that this well deserved, career launching debut is only the beginning to Tiana Giang's bright fashion career.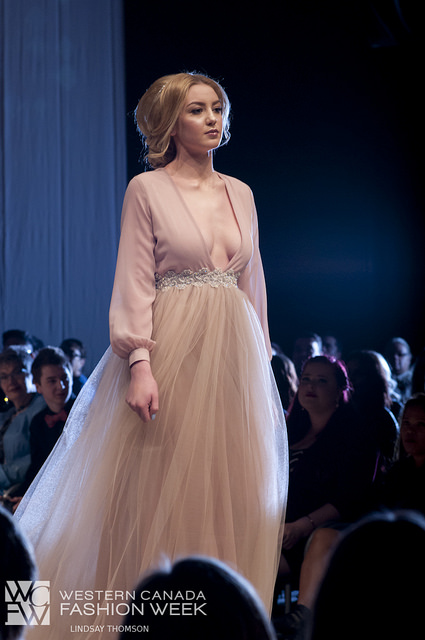 Story by: Mariann Roberts
Email: marerobs@me.com
Designer: Tiana Giang
Instagram: Tianagiang
Email: Tiana.giang@gmail.com
Model: Katarina Rocic
HMUA: Sheba Levoir
Instagram: sheba_lv
Reposted from The Active Optimist