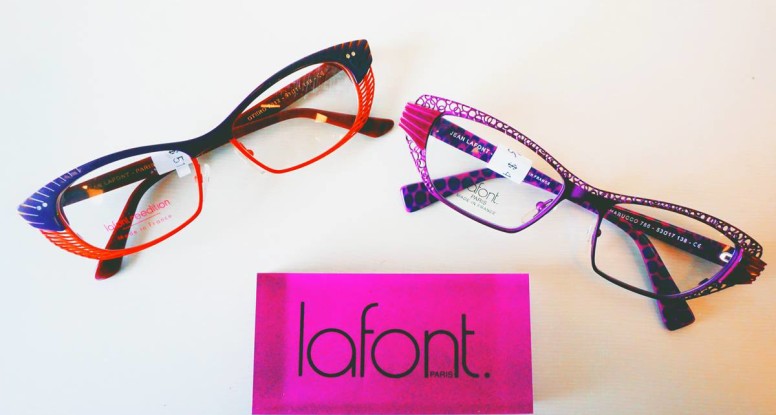 Vision By Design Eyewear Makeover Show – Saturday, April 11, 2015
Vision by Design Optometry will be showcasing designer Lafont eyewear at WCFW on Thursday, April 2, 2015. Following fashion week, they will be hosting a special Eyewear Makeover Show at their Callingwood location on Saturday, April 11, 2015 from 9 a.m. to 3 p.m.
Searching for a way to shake-up your look? Hoping to reinvent yourself for Spring? Your timing couldn't be more perfect!
Sip champagne, while Vision by Design help you chose frames as unique as you, perfectly suited for your face, followed by a short make up consultations at our Eyewear Makeover Show!
Working one on one with you, they will assess your face shape and complexion, before helping you select the frames that will ensure you look your absolute best. A Lafont frame stylist will be available to show the entire Lafont eye wear and sunglass collection. A portion of the proceeds will go to Suit Yourself.
Hurry and book your makeover consultation as spots are limited and filling up quickly! Buy tickets to attend their showcase on the WCFW Events + Tickets page, and view more information about Vision by Design on their Facebook page. To book you makeover consultation at the Eyewear Makeover Show, click here.