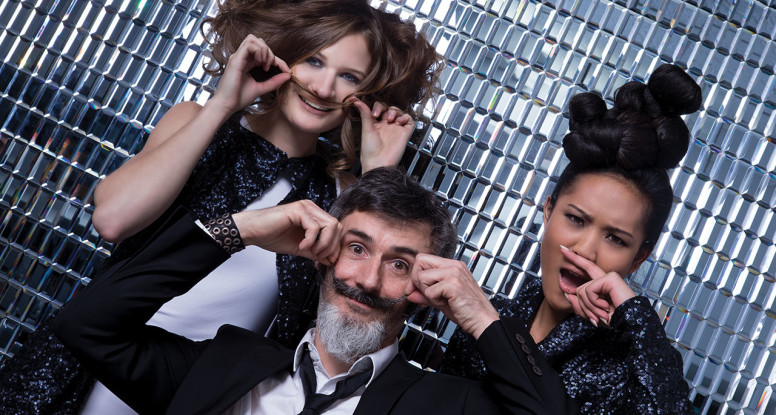 Special WCFW Salon Showcase & Training Session with Vincent Moutault
Photo: Ernest DeJesus
Western Canada Fashion Week (WCFW) is proud to be celebrating its ten-year anniversary in 2015. Davines and Stogryn Sales is celebrating this accomplishment with a bang! Each season, they will bring some of the world's top hair stylists to the WCFW Salon Showcase stage on Sunday night.
This season will feature Vincent Moutault from Dijon, France. On March 29, 2015, Moutault is presenting his latest hair collection, "Feather." Moutault is known not only for his strength in cutting and colouring, but also for his ability to transform hair with precise and timeless styling. His work has been seen across the world stages and big screens. At WCFW, he will be collaborating with local fashion designer Derek Jagodzinsky for wardrobe and PHABRIK Magazine's beauty editor James Kershaw for makeup. Chantal Girard and the Western Canada Davines Session Team are assisting with the event.
The admission price is $125 per attendee. Tickets can be purchased via Stogryn Sales (lina@stogryn.ca) or at the door on show day.
Vincent Moutault is also teaching a full day advanced styling class on March 30, 2015. The class fee is $550 per student, which includes a VIP seat for the WCFW show. For class ticket purchases, please contact Lina (lina@stogryn.ca) or Chantal (780-708-3310).
At the upcoming WCFW season in the fall, notable stylist Angelo Seminara and master colorist Edoardo Paludo will be showcasing their creativity that makes hair come to life. Seminara holds a long list of accolades including 3-time British Hairdresser of the Year. Tickets for this September 20, 2015 show are $250 per attendee and can be purchased via Stogryn Sales or at the door on show day.
Angelo and Edoardo are also teaching full day hands-on classes in September. The class fees, which include a VIP ticket for the show, are $875 per student for Angelo's class and $475 per student for Edoardo's class.
For more information on WCFW's Salon Showcase and special training events, visit the Events+Tickets page.