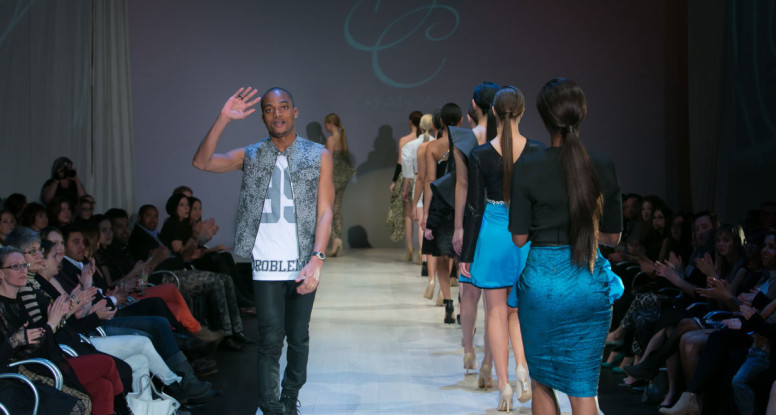 Odain Crowther Creations – Global Fusions, April 3, 2015
Photo: Kelly Rosborough
Born in Kingston, Jamaica Odain Damion Crowther started his love of the fashion industry at a very young age. By age 23, Odain Crowther had already made a name for himself in Jamaica as a leading fashion designer. The designer came to Toronto, Canada in October 2013, where he now resides. In addition to designing his label Odain Crowther Creations, Odain also serves as a Fashion Consultant and Wardrobe Stylist.
Designer Crowther showcased his talents and design collection at Western Canada Fashion Week in 2014 and is projecting a blockbuster breakthrough in 2015. The designer's upcoming collection, entitled "BOLD," will tell of a transformation from his life in Jamaica to life in Canada. The hugely-anticipated collection promises to be bold, fierce and sophisticated in every aspect.
Odain Crowther Creations will once again attend and showcase at this year's Western Canada Fashion Week on Global Night, April 3, 2015. For more information and tickets, please visit the Events + Tickets page.