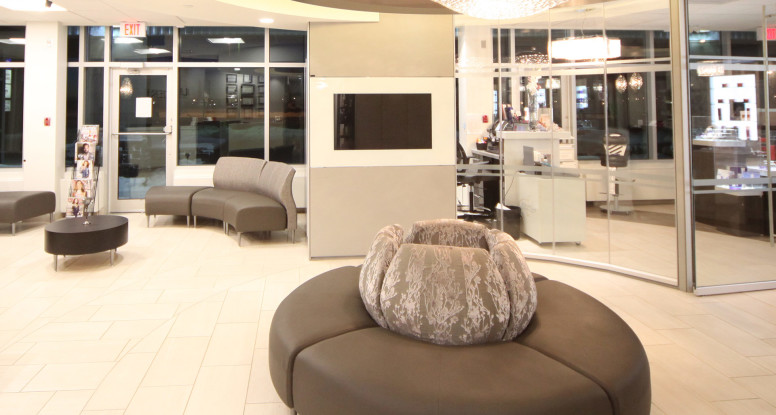 Meet Dr. Zaki Taher from WCFW Sponsor Lucere Dermatology
Doctor Zaki Taher grew up in Edmonton and did his medical degree at the University of Alberta before doing his residency here as well. Although he was interested in a few different areas during university, particularly radiology and dermatology, he decided to pursue dermatology because of the variety of procedures and the range of things a dermatology practice can encompass. On any day, Dr. Taher's clinic can see patients visiting for serious diseases like skin cancers to laser and aesthetic surgery. He says that he's been really lucky to have a really awesome practice with a talented team and a great patient base.
Lucere's team is key to their successful practice and Dr. Taher proudly describes his nurses and medical aestheticians as being "exceptional", allowing them to be very proficient and help as many people as possible. It's essential for creating a comfortable and safe environment for patients.
"I just love it," he says of his practice, "I feel like I could be here all day and not be tired of it." His passion for dermatology and patient care is at the core of his stories about his work. Each patient that walks through the door is treated with dignity; it can be a very personal practice, whether they're there for a full body scan or to get fillers. They might be in his office for their skin but there might be other factors going on in their lives, he says. "they might be here for their [treatment] but while I'm doing that there is some therapy too – what are they doing, what are the big stressors in their life, and that's important to get ahold of too, there's more."
Dr. Taher's enthusiasm for people also comes through the way he gives back to the community. Recently he donated his time and practice to give Edmonton's busy road workers skin checks, noting that they were spending all day outside in the harsh summer sun. This act of kindness was freely given and had a happy ending – one patient did have signs of melanoma which had previously been undetected!
Lucere Dermatology is a full-service skin dermatology and laser clinic located on near Ellerslie in south Edmonton. Specializing in both medical and cosmetic dermatology, the practice maintains cutting-edge technology and procedures to provide patients with the best care available. Click here to visit their website.