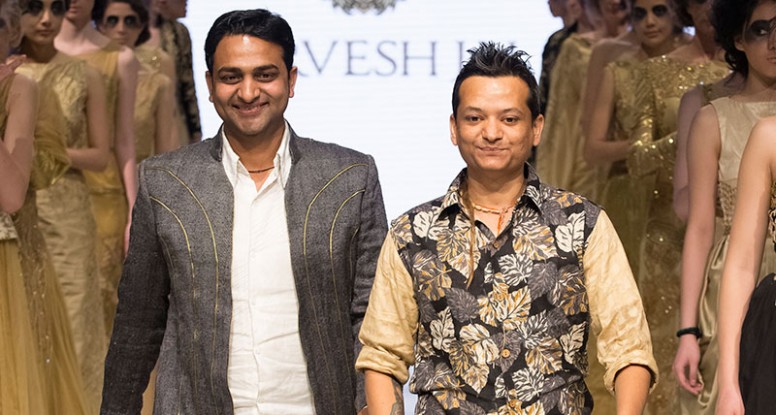 Global Night Designers: Parvesh & Jai
Western Canada Fashion Week is pleased to announce that acclaimed international designers Parvesh & Jai will be showcasing at this year's first ever Global Night on September 26, 2014. Parvesh & Jai have participated in fashion weeks and events  all over the world including India, New Zealand, France, United Arab Emirates, United States and Greece. They are fascinated by all kinds of art and artistry and their obsession for detail drives them to create once-in-a-lifetime fairytale couture pieces. With continuous effort for Ethical clothing, they have been chosen in top 25 Ethical designers worldwide and have been given privilege to showcase at Nolcha Fashion Week (New York) in September 2010. Their designed dress for Barbie at Lakme Fashion Week is selected for a Special Barbie Display from December mid 2009 to February 2011, as a part of the on-going Barbie Celebrations, at the Indiana Children's Museum in Indianapolis. Recent developments of the include designing costumes for an Indo-French Opera "If I were King" it was screen at New Delhi during French Embassy Festival "Bonjour India".
We're excited for Parvesh & Jai to bring their exploration of trends from all over the world to WCFW this fall.