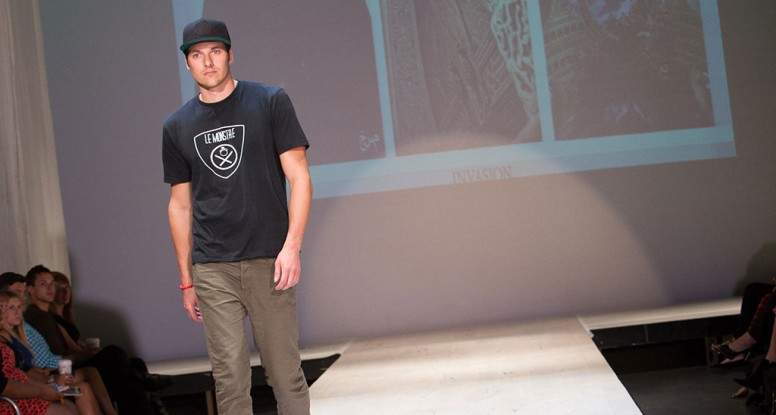 Emerging Designer Night | September 20, 2013
Top Photo: Skeletor Designs | Photo: Kelly Rosborough
We were thrilled to see a packed house for our emerging designer night this season, we're happy to see the community coming together to support and celebrate our young designers! This season our competitors came from as far as Ontario, and the designs were amazing, our judges said it was a very tough decision to pick their favourites.
Susanna Pearcey presented her debut collection, featuring long shift dresses in minimalistic lines. With a romantic feel, they were simple and classic. The collection maintained a single silhouette, exploring fabric and texture for variation.
Le Monstre showed an extension collection of urban styles, including screenprinted t-shirts with a variety of designs, as well as embroidered hats. Skeletor Designs from Edmonton presented their first runway show, with a mix of retro inspired pieces and screenprinted designs.
Kelly Bowland's small collection featured neutral creams and tans with intricate brass links and plates creating great design features. With subtle lines and colours, the clothing was able to focus on the metalwork, a modern but romantic look.