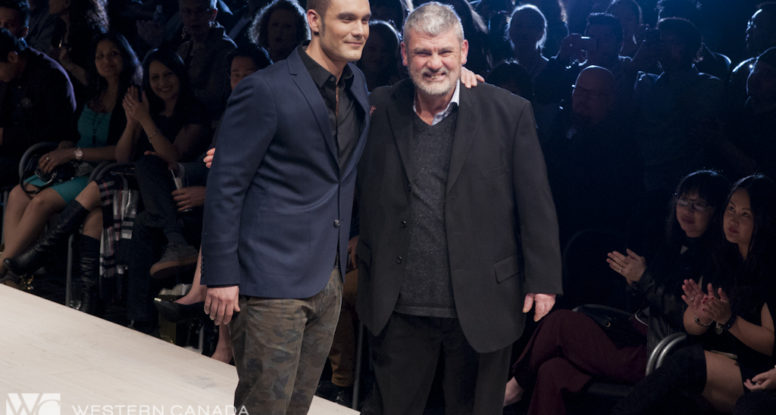 Designer Profile: Zapato Sanchez
Custom footwear can sound like an unattainable luxury, but Edmonton shoemakers Zapato Sanchez have been providing clients with accessible, high quality leather goods for multiple generations. A father and son team, they blend a Chilean shoemaking heritage with Italian techniques to create shoes and accessories that are high in both quality and style!
Julio Sanchez and his son Rodrigo are passionate about what they do, though neither of them originally planned to work as shoemakers. Julio grew up in Chile watching his father work with leather. In his early twenties, he moved to Argentina and then to Canada where his skills working with leather provided a source of income. While he supported his family at the shoe repair shop, his creative mind was always at work in the studio he maintained in his home.
This creative environment had a positive impact on Rodrigo as he grew up. He started making bracelets and accessories when he was young, encouraging his friends to come dabble, play with leather and create things. After graduating from university in business, he spent a few years working in the oil and gas industry knowing that it wasn't where he wanted to stay. After being laid off from his job, he took the opportunity to pursue a passion and eventually took the plunge to study abroad at Ars Sutoria in Milan, one of the world's best schools for shoe design.
Returning to Edmonton, Rod's formal education in patternmaking and design allowed their business to soar. "It's been a beautiful process," Rod says. "We're either in the studio creating things or at the shop taking care of business, slowly filling the store with more and more of their own creations. The goal is to fill the store completely with just our designs…When you come to our store, everything is designed, handmade, and crafted by us."
Zapato Sanchez are creating bespoke shoes and providing the education and care that their creations deserve. Well-crafted shoes should last about a decade with proper care as they're designed to be serviced, re-soled, and repaired for stylish comfort that lasts. Julio and Rodrigo are proud to be "the shoe guys," embracing the entire process of creating footwear.
Visit zapatosanchez.com for more about their bespoke footwear and their shop.