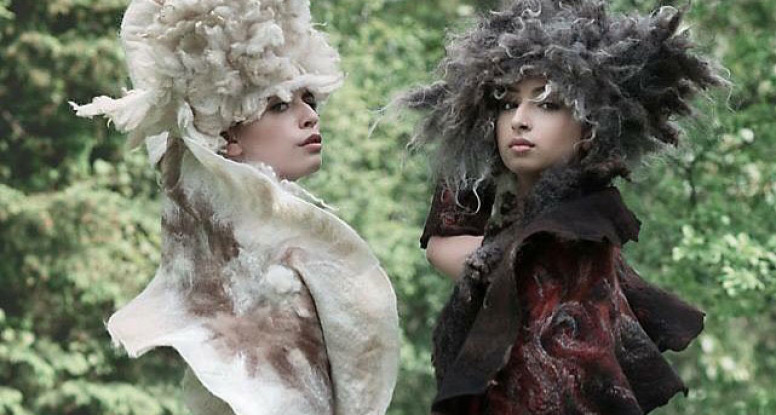 Designer Profile: Elina Ten
Elina Ten's unique creations, combining silk fibers and raw fine wool, incorporate ancient textile art and nunofelted techniques. Her collection produces an exquisite array of colours, textures and emotions.
Wearable art is clothing that is created as a unique artistic concept. With wearable art, you become the art when you wear it. It was revolutionized in New Zealand through the Nelson World of Wearable Art Awards and the accompanying museum.
WCFW takes pride in finding amazing artistic talent around the world. While Elina's roots are from Korea and Kazakhstan, she is a Canadian discovery, producing fine artwork from her Richmond Hill, Ontario, 3D Art Design Studio.
"My fiber textile artwork is Wearable art hand made from Eco sustainable fibers such as silk, linen, bamboo and raw fine wool. The pieces are warm, delicate, long lasting, seamless, reversible and unbelievably soft. They are also shear and have an airy texture from the eco friendly materials," says Elina Ten. "Silk and wool are natural, eco organic, and sustainable materials which are integrated through nunofelted technique."