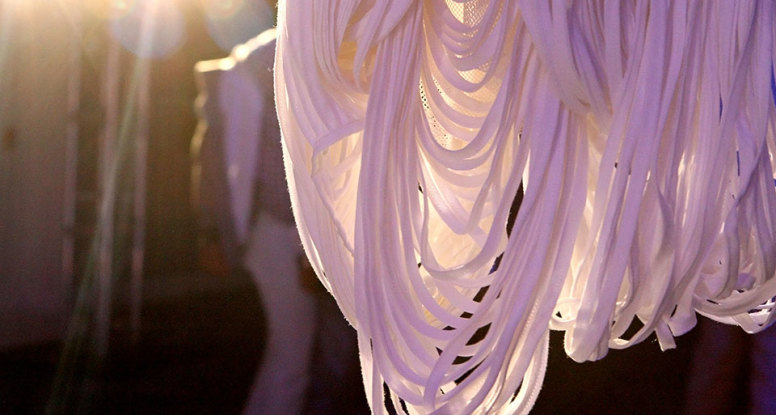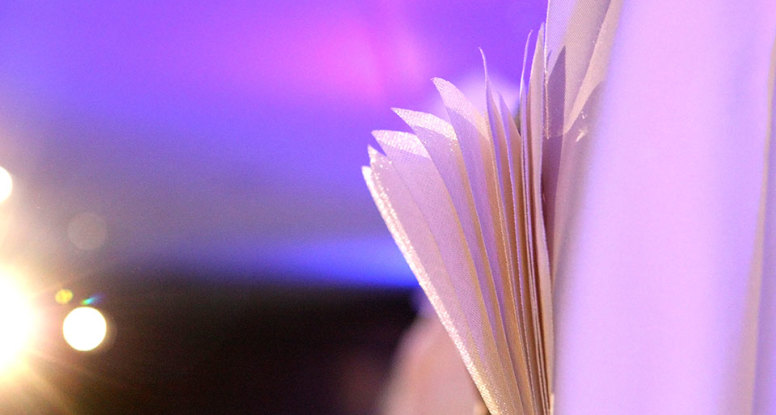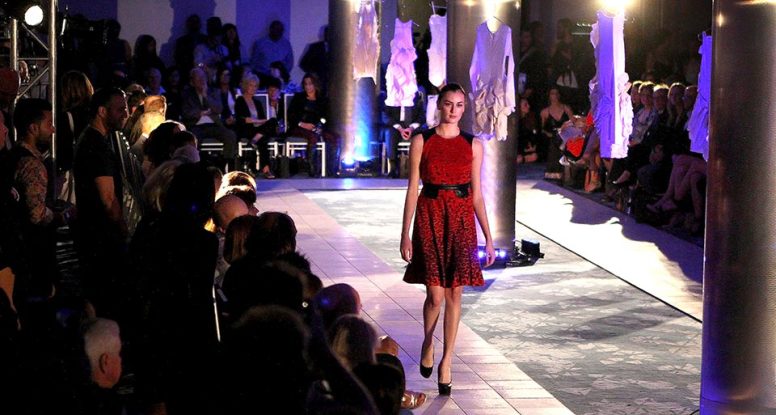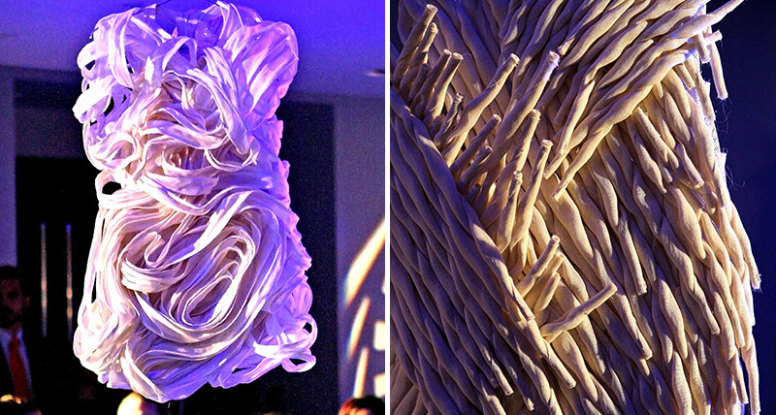 Deconstructing Conceptual Contemporary with COINONIA
All Photos: Renaissance Hotel, Sep. 12, 2014| Kyla Feschuk
Fashion continually proves that its only confines are circumscribed to imagination alone. So when a new take on 'Conceptual Contemporary' hit the runways as luxury label COINONIA in 2010, the curated catwalks of the veritably style set were given a fresh take on the consumerist zeitgeist of typified fashion trends. That's right – we're talking new and different, everything from paper couture to wardrobe staples of the truly covet-worthy variety. Inked into online history by the likes of Vogue.it and Style.it, this fashion label has been making mouths move and tweeters type globally since its debut.
COINONIA design duo, Momoko Hashigami from Japan and Kiho Kim from Korea, have fashioned collections cemented on contradiction; "feminine but masculine, still but dynamic, tender but hard." It's within these opposite arenas of thought that creativity thrives. Toss in mentors from the likes of John Galliano and Antonia Marras and it's no wonder this label emerged on the runways of Milan, Seoul, Paris, Berlin and New York with the force and confidence of fashion label lifers.
With COINONIA, juxtaposed realties of design go beyond concepts of style alone; art in itself has become a residing component in their creations. Showing for the first time in North America, outside of NYC, COINONIA displayed an array of paper couture at The Renaissance Hotel in Edmonton, AB during Western Canada Fashion Week's most recent spring/summer showcase. This glimpse into the imagination of these designers revealed an investigation of architecture itself illuminated through the guise of fashion. Here, paper dresses were the definition of contradiction. Paper's formal use was far from thought with the intricate beauty of the dresses commanding the attention.
According to the designers, COINONIA is couture envisioned through the threadworks of a story, manufacturing first on mannequins, then building characters and integrity into the plot of each design. It's a merging of ideas using modern thought and a contradiction of stereotypical ideologies that cement their design story. Like fashioning light, whimsical fluidity and the illusion of movement into the steadfast sturdy requisites used to form the durable structure of a paper dress. Flowing but firm. Tender but hard.
These designers are truly different, and one thing we know for sure about being different – People always have something to say!
COINONIA bring on the 'Conceptual Contemporary' – but especially, bring on the different. You know we'll be talking about you.
COINONIA will be showing at the 10th Anniversary of WCFW's Fall/Winter Showcase March 26th – April 4rd, 2015.