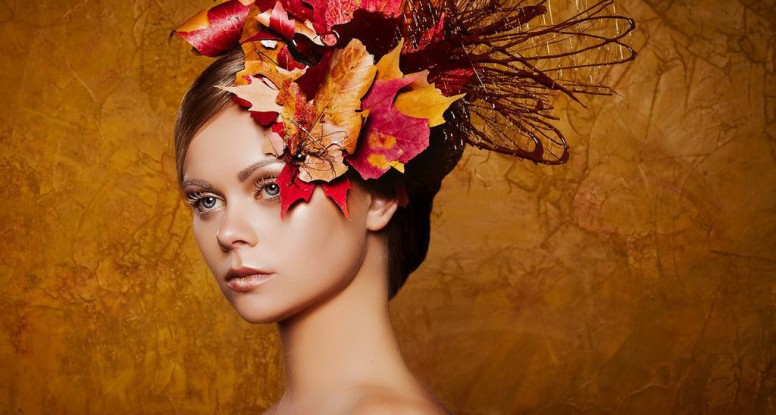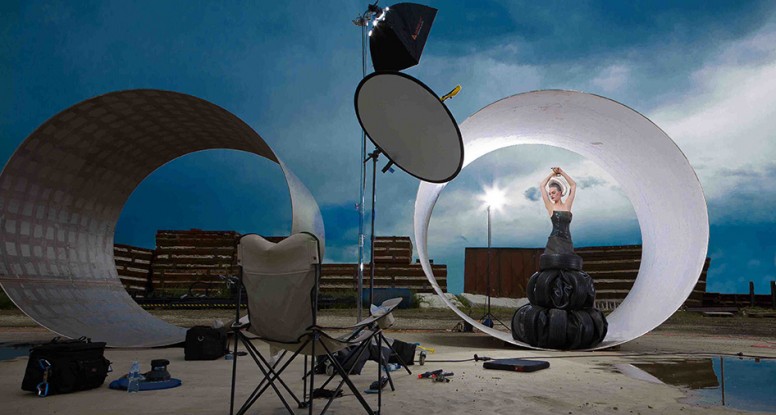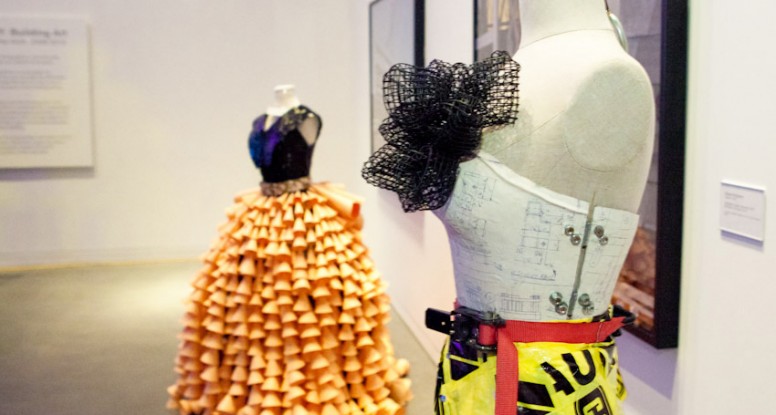 Creating with fabric is not as fun as creating with PHABRIK
Photos: Ferd Issac, Ernest, Carol Chan
For many seasons now part of WFCW are the competitions. Sure it's all about the fashion shows, but what separates WCFW from other Fashion Weeks around the world is the support it gives all its participants. It is an in house incubator that helps the growth and success of everyone that is a part of it.  They allow not only designers, but artists of all kinds to display their creativity. One of these competitions is PHABRIKATED. This is personally my favourite of the week. It is innovative, original, and cutting- edge. This competition has a lot more history then you think. It started at studio ZE nyc in New York City in 1998. At the time it was also called fabrickated. When it started is wasn't about gowns at all. It was about talents displaying their art and design. It was so successful and inspiring Sandra Sing Fernandes decided to bring the contest to Edmonton. Once in the city the competition got a bit of a makeover. Now called PHABRIKATED it was still a contest allowing artists and designers to show off their talents, but now there were a few game changing rules.
The rules are simple: design a floor length gown made entirely out of non fabric materials. Rules are simple, but the competition itself is not. Artists prepare for months before to insure their piece is show stopping. The sky is truly the limit. PHABRIKATED has seen it all when it comes to the use of creative materials, and each year judges are continually surprised at what the designers  come up with. Everything from paper, to birch, to even spoons. Anything one can think of has been transformed into stunning and elegant gowns. I bet you didn't think that tires could be used to make a haute couture garment that would grace the cover of a magazine…but with this competition it can and has been done.
Recently I was lucky enough to sit down with the newest winner of PHABRIKATED Judy Armstrong. Her story is one I like to describe as a series of fortunate events. As a university professor of design Judy had the knowledge, talent, and practice to breathe life into a one of a kind dress made entirely out of maple leaves.  She was intrigued with the idea that you couldn't use fabric and got to thinking of what she could create. "You can't just randomly make anything out of anything, you gotta make it for some reason that makes sense for the event." It was also very important to Judy that she would make something that others would actually want to wear. Thus choosing maple leaves as her textile. Using her keen eye she began to create. At the time her daughter Emily was looking for grad dresses, and looking around for gowns helped Judy decide on what she wanted her dress to look. After many trial and errors Judy had crafted a gorgeous strapless gown. The multi colors of the leaves added flow and movement to a stagnant piece.  When I asked Judy if she enjoyed participating in PHABRIKATED she had nothing but praise.  "It was really exciting to see all the different dresses and different interoperations."
PHABRIKATED is not only a competition but it also acts as a stepping stone in a designer's career. After winning, Judy's dress was seen by a film maker who fell in love with it and the next thing she knew Judy was in a castle in Scotland creating six more leave dresses to be worn in the film. Judy recommends the competition to any and all artists. "If you are an artist in a certain genera and have a competition with other artists in different kinds of design involved, it just opens your eyes to possibilities that you just didn't think about."  Judy is only one of the many designers that PHABRIKATED has given their start to. Sid Negium is another who owes his success to this competition. His talent and undeniable skill was given a stage to display his work. He continues his successful journey and is someone the fashion world will be seeing a lot of for years to come.
Not only are the gowns unique, the location is too. The completion has been housed anywhere from a warehouse to the Edmonton Art Gallery. No matter where it is, it has a way of bringing artists from all walks of life together, which is something truly amazing. Any type of event that has the power to put fashion, art, and music under one roof is something that needs to be celebrated. The competition continues to grow in popularity and is always looking for more sponsors. PHABRIKATED gives away cash prizes to winners and runner ups, so they are always looking for donations to allow this event to strive.